---
Page content
The Green Mobility System of Cascais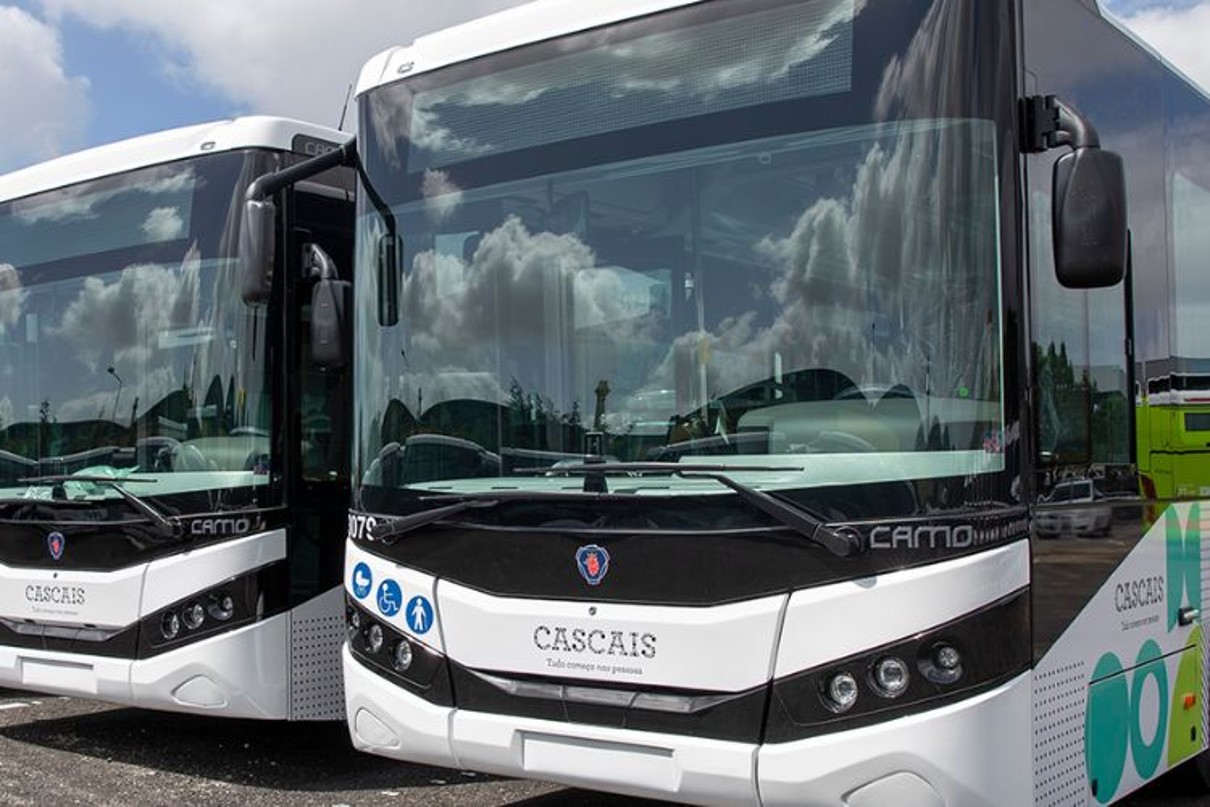 Cascais, a charming and coastal portuguese city near Lisbon launched a visionary integrated sustainable mobility management system known as MobiCascais. This forward-thinking initiative aims to not only promote but elevate the utilization of an efficient public transportation network. This is achieved through the advancement of Mobility as a Service (MaaS), the expansion of diverse transportation modes, and the acceleration of eco-friendly public transport and micro-mobility.
Free Mobility Program
In January 2020, Cascais adopted the Free Mobility Program, a bold policy which allows its residents, students, and workers, of all ages, to use municipal buses and bike sharing system for free, any time of the day, every day of the week.
The primary objectives of the Free Mobility Program are the reduction of congestion, pollution, greenhouse gas emissions, road accidents and the requalification of urban environment. To achieve that, the population of Cascais is encouraged to trade the private transportation for more sustainable modes of transport, such as public transport, bike sharing and electric scooter.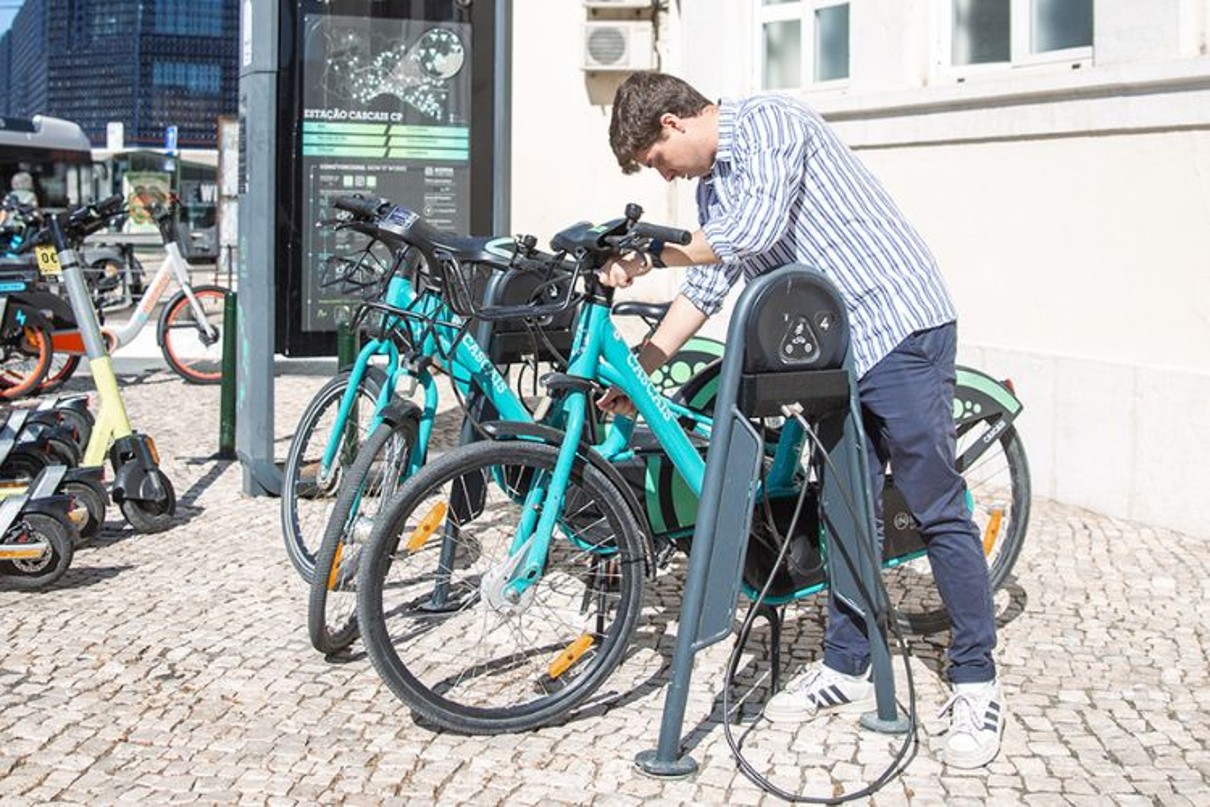 Revamping the Municipal Bus Fleet
To materialize these ambitious goals, public transportation must meet specific criteria: it should be accessible, affordable, available to all, and must elevate the energy efficiency of the municipal public transport fleet by transitioning to low-carbon and zero-emission vehicles. Consequently, in May 2021, Cascais initiated an international public tender process that resulted in the introduction of a new transport operator.
This strategic move enabled Cascais to double its public transportation capacity, both in terms of frequency and mileage, drastically reducing CO2 emissions, while enhancing passenger comfort and service quality.
State-of-the-art buses
In May 2021, 98 new Euro VI zero-kilometre buses, with high quality and appealing design, started circulating in Cascais. These buses are equipped with state-of-the-art technology, Wi-Fi, video surveillance, on-board sensors, and the necessary equipment to ensure the transport of bicycles and guarantee universal access.
A Greener Tomorrow: Future Plans
Over the next few years, Cascais remains steadfast in its commitment to building an efficient transportation system. This includes a swift transition to low-emission fuels and the adoption of low or zero-emission vehicles. In August 2021, two hydrogen cell-powered buses manufactured in Portugal also joined the municipal bus fleet, and in the next two years, eight more similar buses will be acquired. The entire municipal bus fleet will gradually be replaced by hydrogen-powered ones.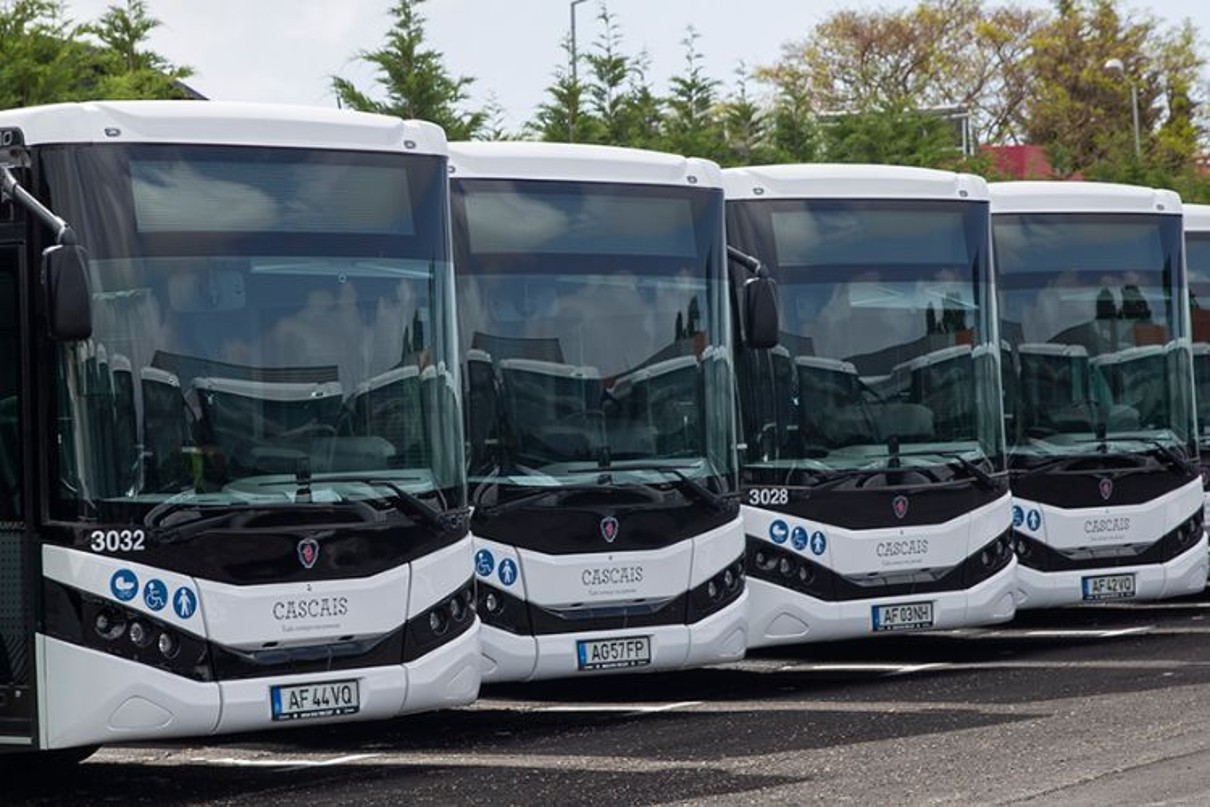 Pioneering Hydrogen Infrastructure
To further demonstrate the commitment of Cascais to this strategy, the first national hydrogen charge post [Hydrogen Refueling Station (HRS)] is scheduled to be built in the municipal territory by 2024.
On The Road to Carbon Neutrality
In line with national and local directives, with the Roadmap for Carbon Neutrality 2050, and the National Energy and Climate Plan 2030, these acquisitions will actively contribute to the decarbonization of the municipal public transport fleet and, therefore, to an efficient and green mobility system in Cascais, oriented towards the energy transition in the transport sector.