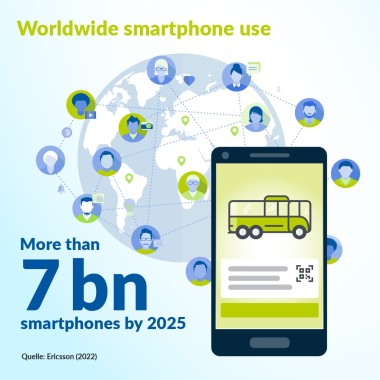 Ericsson forecasts there will be over seven billion smartphones in existence by 2025. This year the organisation Deutsche Stiftung Weltbevölkerung estimated the global population to be more than seven billion. With practically everyone on the planet owning a smartphone, digital services will take on an increasingly important role. Thus, a permanent internet connection at every stage of the bus journey will become the expected norm.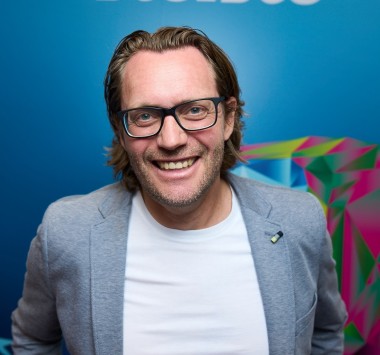 "If there is one area that has a bright future it is the bus industry. Exchange views with SMEs and startups at BUS2BUS and network with each other. In my opinion, social networking and on-demand services will become important trends of the future."

Lars Behrendt, CEO, Innovationsagentur Granny & Smith


3 Question to...
Ziv Mor, CEO, Enigmatos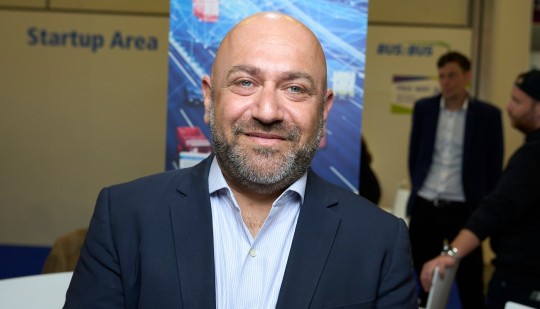 Which risks are associated with increasingly digitized mobility?
Digitization is the key to data driven future business models and new revenue streams. Bus fleets that will succeed in turning vehicle and fleet data into value added services will prevail. However, increasingly digitized, autonomous, and connected mobility also increases the risk of cyberattack on vehicles and fleet infrastructure which will compromise drivers' and customers' safety, data privacy and data governance.

What consequences can cyberattacks have?
Cyber-attacks carry a number of dangers with wide span of consequences. Of course, the gravest are those relating to endangering the safety and the lives of passengers and drivers. Yet even attacks that target access to data like ransomware attacks, might result in disrupting fleet's operations, breach customers and fleet's data integrity, incur high expenses, penalties, and even result in fleet's management liability.

How can bus companies protect themselves effectively?
In the digitized mobility, the vehicle become the most sensitive asset as it will be the main environment where fleet data is created and collected. Fleet vehicles become the edge nodes of the fleet's IT & OT networks. We also are aware that fleet monitoring and protection throughout the whole vehicle's lifetime is beyond the capabilities of the vehicle manufacturer. A risk focused approach requires cybersecurity monitoring of the connected fleet and will enable real time awareness on the fleet's operational health. Bus fleets will have to expand their monitoring capabilities beyond the traditional IT walls and build their own in-vehicle monitoring and response capabilities, just like with any other critical enterprise infrastructure. This approach will ensure the fleet's resilience and continued operation.
BUS2Innovation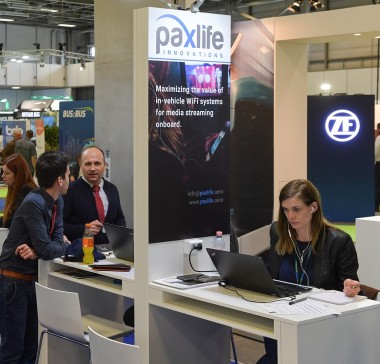 Stable signal on board
Streaming a film while on the move only works with a stable internet signal. Through its partnership with media providers the startup PAXLIFE INNOVATIONS is able to deliver a virtually unlimited wi-fi bandwidth on board – much to the delight of passengers, who can enjoy a digital film experience just like at home. Based on a CloudEdge platform, the digital services can be provided by any bus fleet at any time.

Hall 21/300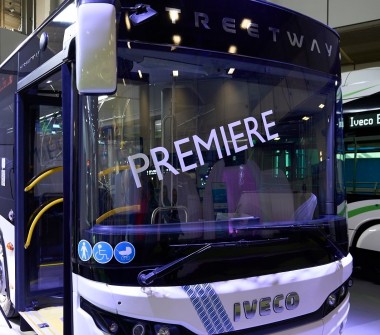 New electric bus for urban transport
At BUS2BUS the IVECO BUS STREETWAY is celebrating its Germany-wide debut. The 12-metre long low-floor bus is powered by a highly efficient fuel-saving engine by FPT Industrial, which is available in diesel and CNG versions and ensures clean, low-cost operations. The efficient bus was designed with urban mobility in mind and is available in three sizes: 12, 18 and 18.75 meters long.

Hall 21/501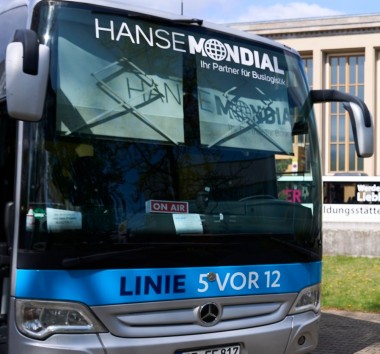 Hiring instead of buying
Whether for a wedding, shuttle or school trip, the Hanse Mondial coach hire agency provides a full service and the right coach for every occasion. Customers can choose between different models in various sizes and take advantage of the company's reliable support. At BUS2BUS the Hamburg-based company is also broadcasting directly from the grounds with its entertaining Bustalk LIVE podcast.

Hall 21/ 300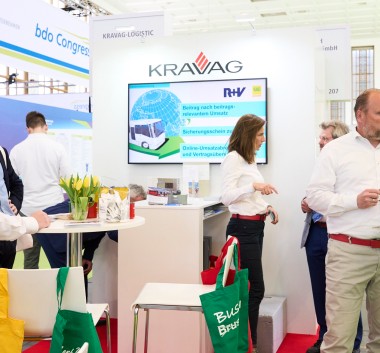 Rapid ticket access
Bus fleet operators have to confront all kinds of insurance issues. KRAVAG-LOGISTIC has made a name for itself as a reliable partner since 1950. The long-established insurance company deals in both passenger transport and logistics, advises bus companies and settles claims. Its customers benefit from the company's decades-long experience in the business.

Hall 20/ 208


Outlook for Thursday, April 28
10:30 – 11:30 a.m. BUS2Explore - Autonomous driving, hall 20

11:00 – 11:20 a.m. Impulse talk by Prof Dr Bernd Eisenstein (German Institute for Tourism Research; FH Westküste University of Applied Sciences) "Fresh Travel ll - New Customer Needs in the Bus and Coach Travel Market, Potential in the German Bus Tourism Market", hall 21

11:20 a.m. – 12:30 p.m. Panel in cooperation with the International Association of Wholesalers:
How Well is the Bus Tourism Industry Positioned for New Target Groups and Niche Markets - Trends and New Approaches, hall 21
- Michael Ellert, Head Of Sales, TimeRide GmbH
- Christiane Leonard, Secretary General, German Bus and Coach Operators' Association
- Adriano Matera, President, International Association of B2B Wholesaler – VPR
- Dennis Zimon, Managing Director, Passolution GmbH

12:30 – 2:00 p.m. bdo Congress Competition & Change, Hall 21, Topics:
- The middle class in the bus industry in the changing mobility sector
- Fair competition as the key to strong public transport
- The bus middle class in the area of conflict between classic public transport and on-demand

12:30–2:25 p.m. BUS2Pitch (Startup-Pitches), hall 20

2:00–4:00 p.m. Session, New Drive Solutions, hall 21

2:25–4:30 p.m. BUS2Insights (company presentations), hall 20

4:35–4:55 p.m. Main Results: Startup Award and Fresh Travel Award, hall 21

4:55–5:00 p.m. Outlook 2024, hall 21
Video of the Day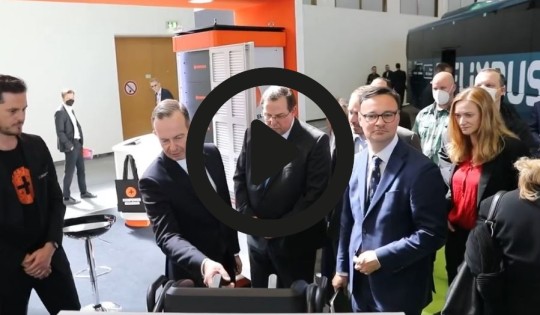 After a three-year break, BUS2BUS opened its doors again as an in-person event on the Berlin Exhibition Grounds. Berlin's State Secretary for Mobility Dr. Meike Niedbal and Jana Schimke, chairwoman of the Tourism Commission of the German Bundestag, spoke at the opening of the event. Federal Minister of Transport Dr. Volker Wissing (FDP) opened the bdo congress.

You can find the latest videos and impressions from the trade fair as well as interviews on our YouTube channel.
Imprint
Madeline Urbasik
Press team BUS2BUS
T: 030-3038 2272
M: madeline.urbasik@messe-berlin.de

Data Protection Information

If you do not wish to receive any more press releases from BUS2BUS in future, please send us an e-mail to BUS2BUS-PR@messe-berlin.de.

Management board: Martin Ecknig (Vorsitzender), Dirk Hoffmann
Chairman of the supervisory board: Wolf-Dieter Wolf
Amtsgericht Charlottenburg (District Court), HRB 5484 B (Commercial Code)