Welcome to BUS2BUS 2022!
At last, the bus industry is coming together again on the Berlin Exhibition Grounds for the third in-person edition of BUS2BUS. Featuring around 100 exhibitors from 16 countries, the event is back to pre-pandemic levels. The trade fair has grown 20 per cent in size. In particular, key industry players are represented with more vehicles on larger stands. Figures representing politics, business and science have announced their participation. Their interest in the event underlines how important buses are for new forms of mobility. BUS2BUS is expecting around 2,000 trade visitors from Germany and Europe to attend. Vehicle, infrastructure and equipment suppliers will be represented at the international business event for the bus industry. Trade visitors can follow important industry discussions in-depth as well as the latest technical developments.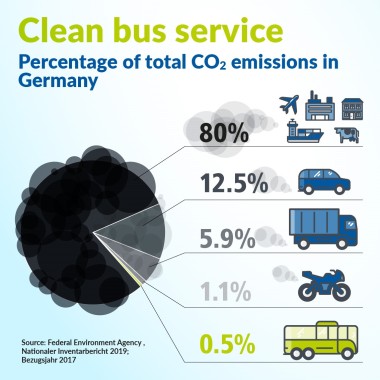 Maximum eco-friendliness: in Germany buses account for only 0.5 per cent of overall CO2 emissions, significantly less than cars and HGVs, making bus travel vital to achieving sustainable mobility, whether over short or long distances.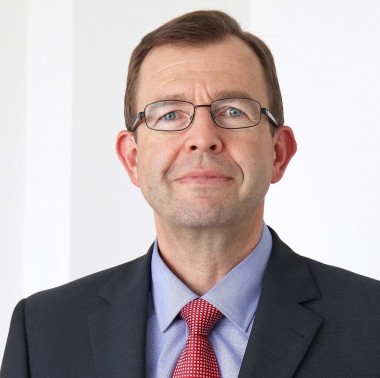 "Sustainable change can only be achieved through innovative industry products and concepts. For one thing is clear, without buses as a fundamental mode of transport there will be no turnaround in mobility, either in cities or local regions."

Rainer Langhammer, managing director, HUSS-VERLAG GmbH



3 Question to...
Nicole Scott, Journalist and TV Producer for Beyond Innovation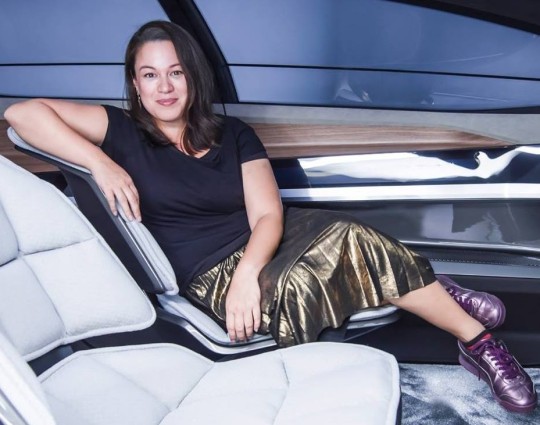 What role does the bus play in autonomous driving?
The bus will be the first place that most people will experience a fully self-driving vehicle on a city street. Though a lot of people have cars, they are not level 4, so the chance of using an autonomous minibus is currently higher. The autonomous bus has the potential to be the ambassador for autonomous vehicles.

What challenges does autonomous drive face when it comes to digitalization?
Autonomous vehicles exist in an ecosystem, and that ecosystem is still being built. High-Definition Maps are needed for vehicles to navigate urban environments more efficiently and safely. HD Maps or 3D Maps roadmaps have inch-perfect accuracy and a high environmental fidelity – they contain information about the exact positions of pedestrian crossings, traffic lights/signs, barriers and more. We also need our autonomous vehicles to be connected, Vehicle-to-Everything (V2X), Vehicle-to-Infrastructure (V2I) and Car-to-Everything (C2X) need physical infrastructure, traffic lights to become smart, blind turn detectors to further aid autonomous vehicles navigate safely. We of course want autonomous vehicles to be able to operate without any help but connecting them to each other and to a city-wide infrastructure has added traffic efficiency benefits in addition to being more sustainable.

What does the future of mobility look like to me?
The mobility of 2021 won't be the mobility of 2030. Cities will be there for people, and not for cars. The transport sector is responsible for the highest proportion of CO2 emissions worldwide, at 24 percent, and the fact that every motorist in Munich spends an average of 87 hours a year (or ten full working days) in traffic jams shows that things cannot go on like this.

BUS2Innovation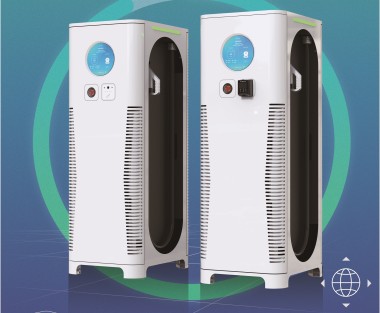 Fully charged battery-electric buses
XCHARGE Europe is already supporting operators of battery-electric bus fleets and bus depots with its innovative charging infrastructure in over 25 countries. The charging systems also feature intelligent hardware and software communications. Customers, including the Berlin public transport network BVG, receive a reliable all-in-one charging solution. XCHARGE Europe combines research, development, manufacturing and sales under one roof and is a reliable partner for custom solutions.

Hall 21/300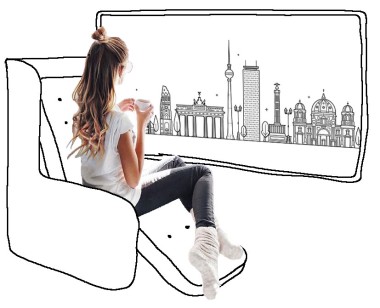 From A to B in one's sleep
Get on board a coach in the evening and arrive relaxed at your destination in the morning: that is the concept with which the Swiss startup Twiliner aims to impress an eco-aware audience. As of 2023 it intends to operate routes between a number of Swiss cities and European hubs such as Brussels, Barcelona and London. The reclining seats on a Twiliner coach convert into a comfortable bed in no time at all, making the sleeper coach a new feature of international mobility.

Hall 21/300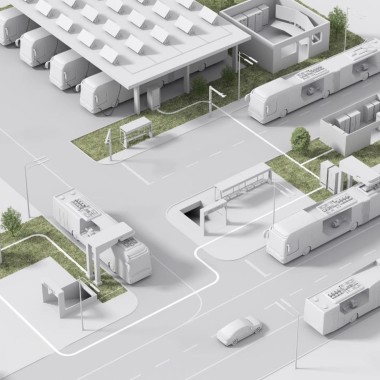 Optimum communications
With its sustainable mains-to-vehicle charging solutions, ABB supplies a charging infrastructure tailored to the individual needs of fleet operators. ABB charging devices fulfil all the requirements for establishing communications between the charging device, vehicle and bus depot management system while a vehicle is charging. ABB Optimax integrates data such as the charging rate, battery charge, timetables and weather forecasts into its process.

Hall 20/211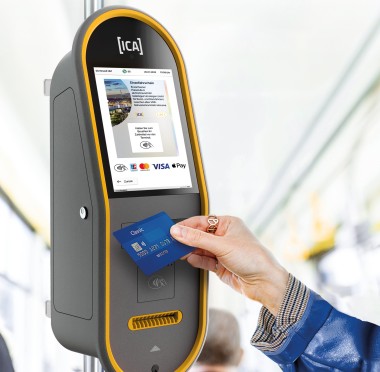 Rapid ticket access

ICA Traffic has been providing machines offering services since 1986, since when it has constantly expanded its range of products. The company supplies ticketing solutions for transport companies, digital channels such as mobile ticketing, ticketing apps and background systems. ICA Traffic also supplies monitoring systems, complex management portals, mobility solutions as well as cash-free ticket machines, which many major Germany transport companies have already installed.

Hall 20/209



Outlook for Wednesday, April 27
10:00 – 10:20 a.m. Bus premiere at the IVECO booth, hall 21/ booth 501

10:00 – 10:45 a.m. Exclusive Opening Tour With The Parliamentary Committee For Tourism, hall 20/21

10:45 – 11:30 a.m. Opening with Dr. Meike Niedbal (State Secretary for Mobility, Senate Department for the Environment, Mobility, Consumer and Climate Protection Berlin), Jana Schimke (Chair Tourism Committee in the German Bundestag, CDU/CSU), Martin Ecknig (CEO, Messe Berlin GmbH) und Karl Hülsmann (bdo), hall 20

11:30 a.m. – 12:00 p.m. Keynote Lars Behrendt (Granny&Smith Innovation Agency) "An Underestimated Eco-Champion: The Bus Industry as a Driver of Sustainable and Innovative Mobility", hall 20

12:00 p.m. Keynote Nicole Scott (Founder mobile geeks) "Trends and Future Framework of Autonomous Driving in the Bus Sector", hall 20

1:30 – 1:00 p.m. Exclusive Press Briefing with Christiane Leonhard (bdo) and Kerstin Kube-Erkens (Messe Berlin), Palais am Funkturm

1:30 – 2:15 p.m. Exclusive Tour with German Minister Dr. Volker Wissing, BMDV, hall 20/21

2:15 p.m. Greeting by German Federal Minister for Digital and Transport Dr. Volker Wissing, BMDV, Halle 20

2:15 – 4:00 p.m. Mobility and Environment (Panel discussion), hall 20

2:30 – 3:40 p.m. BUS2Pitch (Startup Pitches), hall 21

3:40 – 5:00 p.m. BUS2Insights (short presentations), hall 21

4:00 – 5:30 p.m. Keynote Nicolas Tschechne (Airbus) FRESH TRAVEL I "Aesthetics and Customization", hall 20

5:30 – 11:00 p.m. Future Night

Video of the Day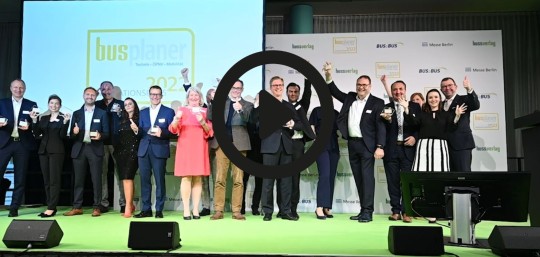 At yesterday's presentation of the HUSS busplaner Innovation Award 2022 the BUS2BUS exhibitor MAN won no less than four times: the eTGE Kombi battery-electric bus received an award, as did the Lion's City EfficientHybrid. The Lion's Intercity LE and TGE Coach also received awards. Mercedes-Benz impressed with its Tourrider model in the Travel Coach category.

You can find the latest videos and impressions from the trade fair as well as interviews on our YouTube channel.
Imprint
Madeline Urbasik
Presse-Team BUS2BUS
T: 030-3038 2272
M: madeline.urbasik@messe-berlin.de

Data Protection Information

If you do not wish to receive any more press releases from BUS2BUS in future, please send us an e-mail to BUS2BUS-PR@messe-berlin.de.

Management board: Martin Ecknig (Vorsitzender), Dirk Hoffmann
Chairman of the supervisory board: Wolf-Dieter Wolf
Amtsgericht Charlottenburg (District Court), HRB 5484 B (Commercial Code)